Bondage in Vienna
23 Sedcards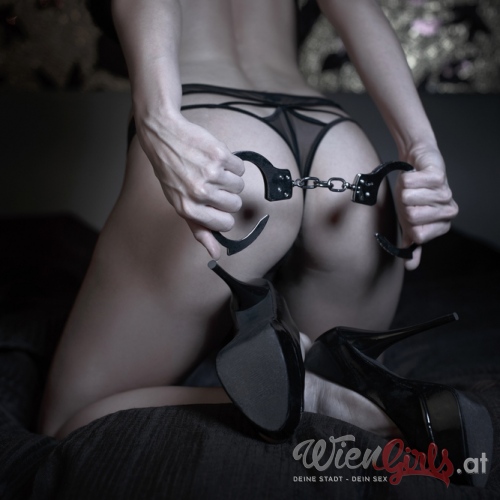 "B" like bondage: This literally captivating form of play has long since found its place in many bedrooms. But probably not necessarily in this exact term.
This is because a large number of men and women would probably not even refer to simple bondage with handcuffs or a silk scarf with this fanciful title. In this respect, the often and much-maligned "Mr. Grey" has definitely triggered a surge in popularity.
What is the appeal of bondage? The term bondage stands for "bondage", whereby the prefix "bond" can be understood as "shackles". Which already explains what bondage games are all about: fixing the other person, making them unable to move and enjoying their defencelessness.

The restraining tools used in bondage can be of various types. Ropes or ropes are just as suitable as chains, spreader bars or a wide variety of handcuffs. It is possible to completely immobilize the body of the passive part or only fix individual parts. In both situations, he is comparatively defenceless after successful bondage and at the mercy of the captor's charming and vile plans.

Bondage can, but does not have to, also be used as a BDSM element in D/s and / or S&M play. Under certain circumstances, however, it can also just be a great physical or aesthetic element in its own right.
In this context, special accessories such as high heels, places such as a dungeon or role-playing outfits such as straitjackets often play a role. In what way is bondage art? Although it is certainly perfect for this, bondage is not just for snappy, practical restraints. On the contrary, there are incredibly aesthetic and sophisticated courses where you can learn bondage deluxe from professionals.
Some of them have their own studios, but they also often pass on their knowledge in art studios, S/M studios or more elegant swingers clubs. As the aesthetic aspect of bondage is the main focus here and eroticism should be left out of the equation for the time being, registrations are usually intended for teams in casual sportswear.
Things can get really hot in other places at other times. But even then, it's good if you know how to untie a knot quickly and confidently ... The B in BDSM: Is bondage really compulsory for BDSM contact?
Admittedly, the "B" for bondage is one of the four main focal points in BDSM. This is due to the fact that bondage represents a steep template for other types of play that correspond to defenselessness and helplessness. Nevertheless, it is not a fixed "compulsory event", but only a single partial variant. A very pleasurable one, which, if you like it, can certainly lead to an immersion in further BDSM components. And if this is not the case, bondage is also very enjoyable on its own.