Completion in the mouth (CIM) in Vienna
101 Sedcards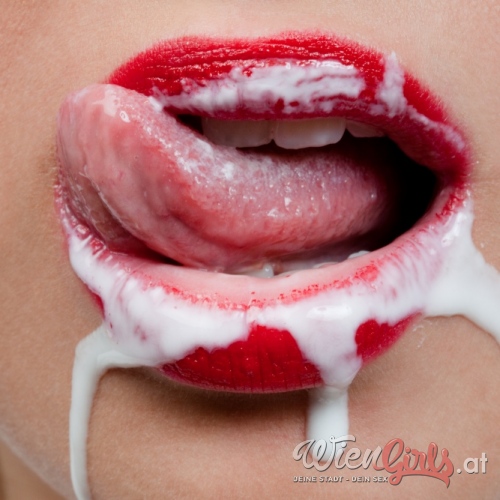 If surveys are to be believed, oral sex is the second most popular erotic game after normal genital intercourse. Incidentally, this doesn't just apply to men
who like to lick
: many women are real cock and sperm lovers for whom sucking a male member is the ultimate pleasure. However, when it comes to completion in the mouth (CIM), opinions differ: not every woman loves the taste of sperm and not every man wants to be brought to orgasm by giving a blowjob. For everyone else, however, completion in the mouth (CIM) means an incredibly hot feeling.

What does CIM actually mean?
Not every type of erotic play is summarized under a general term. However, completion in the mouth is internationally abbreviated as CIM, i.e. "Climax in Mouth". Pornography in particular likes to make use of such abbreviations.
Why completion in the mouth is so hot
In contrast to her pussy and rosette, a woman can of course move her mouth very flexibly. In combination with lips, tongue and teeth, she can therefore work on the man's cock in a very unique way and thus provide particularly hot sensations for the man. It goes without saying that the man can't get enough of it and has little interest in pulling his cock out just before he cums. Even
when giving a blowjob with rubber
, of course, completion in the mouth cannot take place.
The woman, on the other hand, can not only enjoy the sight, feel and taste of the hard cock in her mouth, but also the result of her blowjob. Because if she has done everything right, the warm sperm from the twitching cock will pour into her mouth. Its creamy consistency and salty taste even invite some women to swallow the cum in their mouth after completion. However, a rubber must not have been used.
Completion in the mouth (CIM) despite a condom?
CIM does not necessarily mean that the man squirts the seminal fluid directly into his partner's mouth. In general, it is of course possible to put a condom over the cock beforehand. This provides good protection against possible pathogens, but it is still almost as pleasurable to cum on your face as without protection. The wafer-thin rubber layer of the condom allows the woman to clearly feel the pressure and warmth of the sperm shooting out, which is already a mega-hot feeling. And all without direct body contact.