Deep Throat in Vienna
135 Sedcards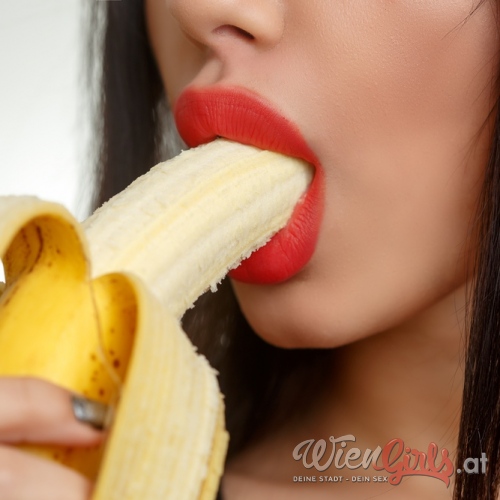 In porn, the deep throat seems to be one of the essential aspects. At least when there is a clear sense of power between man and woman. The woman takes the man's cock as deep as she can with her mouth and throat. The tightness of the throat is perceived by the man as particularly arousing, and deep throat is also often portrayed as particularly humiliating for the woman.
Of course, this has little to do with reality. Firstly, no woman should allow herself to be humiliated in this way without her express consent. Secondly, deep throat is not possible without further ado, as the member pushed so far down the throat automatically triggers arousal. However, women can certainly practise deep throat, preferably together with an understanding partner.
How can deep throat be practiced? The bad news first: no woman is a machine that can be quickly reprogrammed to deep throat. That's why it's impossible to quickly make deep throat appealing to a professional lady. The woman has to show a lot of stamina and take her time.

The first, particularly simple exercise for deep throat is to start by sticking your tongue out as far as possible. This is followed by the banana exercise, which should be an unpeeled, washed organic fruit. Ideally, it should also be about the size of a man's penis. For the deep throat exercise, the banana is then pushed centimeter by centimeter into the open mouth until the arousal reflex kicks in. At first, the banana will be pulled out again reflexively, but with time the urge to vomit can be controlled by targeted swallowing movements so that a deep throat is possible without any problems. Nevertheless, it is important that an inexperienced woman can control how deep the male cock penetrates her throat during deep throat. It is therefore best for the man to lie on his back and the woman to kneel in front of him. Another variation is for the man to stand and the woman to kneel in front of him for deep throat.
Deep throat doesn't always work and not with everyone Every person has their own unique anatomy. It is therefore quite possible that some women are unable to deep throat or that some men's members are simply too big for them. Deep throat is also always dependent on the mood of the day. Of course, this also applies to professional ladies. Therefore, no woman will agree to a guarantee that she will always be ready for this deep oral sex everywhere and with everyone. Every man must therefore expect that the woman who is actually ready for deep throat will refuse to play this game with him. As the reasons for this can be many and varied, you don't necessarily have to blame yourself.