Nurumassage in Vienna
62 Sedcards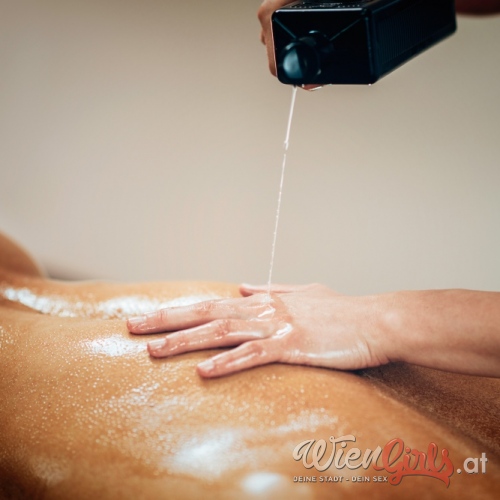 While erotic massages are generally popular and therefore well-known, nurum massage is still something of an insider tip in this country. However, it offers plenty of opportunities to feel each other's closeness and exchange affection. With nurum massage, you can playfully explore the body of the other person and thus constantly increase your pleasure.
How exactly can nurum massage be defined? Like many other types of massage, nurum massage comes from Asia. The word "nuru" means something like "slippery" or "smooth" in Japanese, which should already make it clear what this is all about. The nurugel is needed for the nuru massage. This is a type of massage oil, but it is made from seaweed and therefore has a different consistency to conventional massage oil. This colorless and odorless Nurugel is particularly slippery, yet completely skin-friendly and easy to wash off.

In general, there is no active or passive part to the nuru massage. Therefore, after both partners have completely undressed, they lubricate themselves generously with the Nurugel so that all body parts can glide smoothly over each other. The hands are of course indispensable for the nurum massage, but the nurum massage thrives on the full use of the body. There are no clear boundaries – at most those that both partners have set before the nurum massage. As a rule, however, the genitals are by no means left out, but are included in the nurum massage. Sex is also not taboo in principle, but can be included in the nurum massage. Because during the act of love, it is of course no problem to continue rubbing the slippery bodies together. How should you prepare for the nurum massage? Of course, the nurum massage is most fun when both partners are freshly showered and physically groomed. A skin-caring shower gel can also be used, as this is when the nurugel is particularly effective. For the actual erotic massage, the atmosphere should be right. The room should therefore be suitably warm, and pleasant lighting and soft music can also contribute to the atmosphere. It also makes sense to preheat the nurugel to body temperature.

The bed should be prepared accordingly so that there is no Nurugel damage in the bedroom. You can use a special sheet to ensure that no gel is spilled. Alternatively, you can also use the bathroom for the nurum massage - especially if there is a large bathtub or even a whirlpool. Another alternative is a sauna or infrared cabin.