Femdom extrem in Vienna
28 Sedcards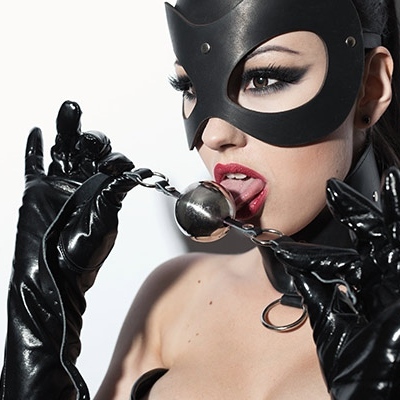 Hardly any other generic term for sexual preferences is as specific as Domina tabulos. A lady who describes herself as a taboo dominatrix is certainly not a child of sadness. At the same time, she knows how to tackle a submissive, masochistically inclined man. An encounter with a taboo-free dominatrix is certainly not a walk in the park - and if it is, she will probably take the man out on a dog collar.
Can you really take taboo literally? It depends. It goes without saying that a dominatrix must not and will not overstep the boundaries prescribed by law. Otherwise, she will of course use the taboos of her client as a yardstick. So no one has to fear that they will suffer physical or psychological damage under a taboo-free mistress. In addition, the sexual services of a lady should not be read like a menu from which you can always choose any dish at any time. Even a domina without taboos is only human and therefore influenced by the current form of the day and sometimes also by her own physical conditions. She cannot and will not offer some things to every customer - and taboo-free cannot be enforced. So if you want to experience certain things, you should talk about them in advance. If they do not, they should not be surprised at the result.
What examples are there of taboo-free games? A taboo dominatrix does not stop at those sexual pleasures that are too much for other women. In addition to the game of dominance and submission, these are above all hard physical games that often push the limits. Spanking, i.e. the beating of the body (especially the buttocks and genitals) is of course part of this, as well as treatments with candle wax and needles. The taboo-free mistress is particularly familiar with the area of clinical eroticism and will generally be very knowledgeable in this area. Here the slave is allowed to slip into the role of a patient and then experience needling of nipples, cock and balls, for example. Insertions can also be part of the program, whereby these are not only performed anally. Some bizarre ladies know exactly how to give a special solution through the urethra in order to fill up the man's ball sack.

Being taboo usually also means that the lady has a relaxed approach to natural champagne and caviar. This does not necessarily apply equally to every taboo-free dominatrix. However, none of the ladies in question will be shocked if they are approached by a man about these things.
General rule: A taboo dominatrix must absolutely know her trade so that things don't get dangerous. In a preliminary talk, however, you can usually tell quite well whether the lady knows her stuff or whether you should better not get involved with her.