Dildo Games in Vienna
194 Sedcards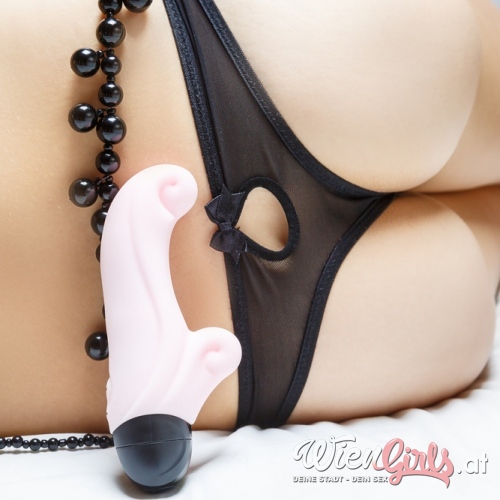 When it comes to female masturbation, dildo play is usually at the top of the list. It is true that many women also get themselves going without any aids. Nevertheless, hardly any woman would refuse if you put a nice artificial cock in her hand for dildo play with herself.
How long have dildo toys been around? Most sex toys were only invented in the recent past because the necessary technology and materials did not exist before. Dildos, on the other hand, are as old as mankind, which is why ladies were able to enjoy themselves thousands of years ago with predecessors of today's dildos. Of course, women back then didn't use a rubber cock for dildo play, but rather a suitably shaped stone, a piece of wood or a piece of fruit. It is not without reason that many dildos today are modeled on a banana or cucumber.
What do you need to know about dildo games? When a professional lady offers her customer dildo games, they can look very different. In most cases, the woman has a selection of different dildos with which the man can work her pussy. This way, she can decide for herself exactly which dildos are suitable and which order to use if necessary.
The back door is also perfect for dildo play, although a certain amount of caution is a basic requirement here. In principle, nothing works without lubricant.
Sophisticated dildo games for both sexes Of course, dildos are still primarily designed for women today. However, there is nothing to stop men from using a dildo to penetrate themselves. Some models are even specially designed for the rosette and have a kind of suction cup, for example. Dildo play can then mean that the man is literally riding his dildo. The ladies also like to take the dildo in their hands and then use it on the man's ass. In this way, the man's rosette can be stretched surprisingly far, which plays a not insignificant role, especially in dominant-deviant games.
Speaking of dominant-devote games: As dildos can be worn or attached almost anywhere, they are also ideal for harder sex. One example of this is the dildo gag, which is worn in the mouth. This has a smaller dildo that protrudes inwards and a larger one that goes outwards. The wearer of this toy can or must penetrate a man or woman with it.