Dildos in Vienna
192 Sedcards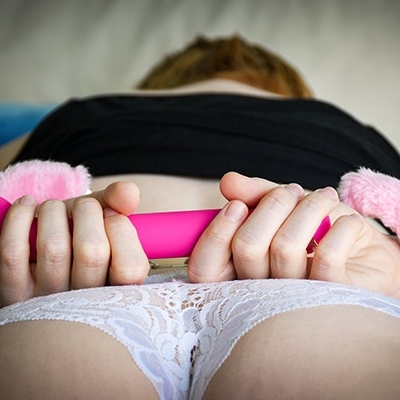 Dildos are still one of the bestsellers in every sex store today. Because although modern technology and new materials have produced many completely new sex toys, the classic is still the most versatile. Which sex toy that is not similar to the male penis would be so diverse in terms of material, color, size and overall texture? The stone, wood or fruit variants used in the Stone Age are still very popular today. Even more popular, however, are dildos made of modern material, which can be made in even more sizes and shapes.
The most popular dildos
If you take a look around a sex store or online store, you will discover a huge number of different dildos. The smallest ones are barely bigger than a lipstick, while the larger ones can easily compete with a stallion's cock. However, it turns out that most women are not looking for anything particularly extravagant in their favorite dildo. In most cases, it is a rubber cock that has been modeled very closely on its real-life counterpart. This also applies to its dimensions and color: a flesh-colored dildo with a realistic texture and a size between 10 and 20 centimeters can be found in many bedside drawers. However, variations in black or other materials are just as popular. Glass or stainless steel are also very popular for the production of dildos.
For all those who love something special
Dildos fulfill dreams that are difficult or impossible to realize in reality. For example, a woman can use a dildo to experience what a stallion's cock might feel like in its original size. Even double penetration, which for many women remains an unfulfilled, secret dream, is no problem with a dildo. Resourceful manufacturers have designed dildos for this, in which two dicks, usually of different sizes, stand parallel to each other. These fit exactly into the pussy and rosette and provide incredibly hot sensations during penetration.
Dildos that have two insertable ends are also known as double dildos. These are either suitable for solo acts, in which a woman inserts both ends into her pussy. However, a double dildo also invites you to use it in pairs, whereby two women naturally have two holes to choose from. Men usually use the end for anal penetration.
The fucking machine is a particularly hot way to use a dildo. This has a thrusting device on which a dildo is placed. The device is then positioned so that the dildo hits exactly the right body opening. Dildos of different sizes can almost always be attached. The sex machine's electric motor is infinitely variable. Dildo games with the sex machine are
also popular in the field of BDSM
. A man or woman is often fixed on a specially designed piece of furniture and the fucking machine is put into position. A dominant person then determines how hard and fast the
dildo plunges into the ass
or pussy using the device's control dial.
A strapon also makes horny dildo games possible. Here a woman fucks her partner's rosette with a strap-on dildo. With a second woman, she has the choice between front and back thighs.