Facial Completion (COF) in Vienna
115 Sedcards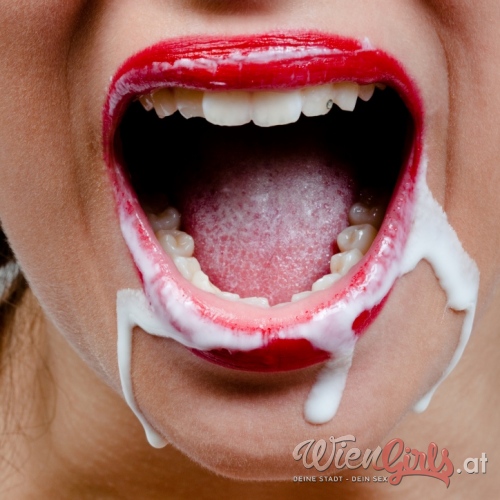 Kinky sex, kinky beds and kinky women: What could be better in this respect than sperm games? The contrast on freshly painted nails and the smooth running along plump breasts or tight buttocks has an extremely strong appeal for many women and men. The crowning glory, however, is the completion on the face (COF).
A mouth wide open in ecstasy, sensually closed eyes, the sperm making its way along the curve of the mouth towards the cheekbones and then can no longer quite hold on to the chin as a drop - the completion on the face (COF) is picture-book head cinema for adults.
And at the same time, it doesn't have to be just one man's sperm. A
Threesome MFM
or group sex makes it possible for ladies who love cock and sperm to get everything they long for, including facial completion (COF).
What is the appeal of a cumshot? Appearance is everything: the cum placed perfectly on the forehead, lips, cheekbones or chin after a facial completion (COF) forms a wonderful contrast to the sensually happy and satisfied facial expression of the recipient. It's practical that the liquid proof of male lust doesn't cause any problems either. As long as it does not necessarily get into the hair or open eyes when it is applied to the face (COF), everything is usually in perfect order and nothing stands in the way of facial decoration.

And although this aspect alone gives both the recipient and the viewer a real kick (especially if it involves a large amount of sperm), you can literally top the whole thing. Particularly in a BDSM context, a completion on the face (COF) makes it clear to the passive or submissive part that they are at their mercy and can be easily humiliated if the top wishes. This is made particularly clear by additional restraints and the fact that there is no longer any possibility of escape. Completion in the face (COF) – Crushing conclusion or tingling new start? Come and done – many men struggle with this prejudice in relation to their orgasm. Nonetheless, the majority of them do want a second round, they just need the right eye-catcher to get them aroused again. What could be better in this respect than a completion on the face (COF)?
And even a high proportion of women love to turn their sex partner on again with a completion on the face (COF) and a really dirty smile. Why not, it's an extremely horny experience for both parties, which makes you want more. And when is a tasteful face and body decoration really complete? Why only have sex with a man with a complete face (COF)? For a true cum dump, a man's quantity is often not enough. This is not an individual failure, but simply a fact. But how pleasing for the lady that there are enough men who are into group sex, even gangbangs. In this way, facial perfection (COF) is possible several times over. Bukkake parties are exactly the right keyword in this respect.