CBT in Vienna
21 Sedcards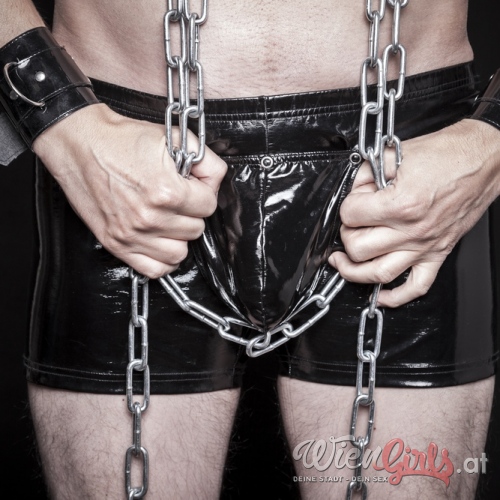 If you were to start a survey on the meaning of CBT, you would probably get very few correct answers. No wonder, since CBT is one of the hard erotic games that are logically not everyone's cup of tea. CBT stands for
Cock and Ball Torture
, i.e. the painful treatment of the penis and testicles. So just a thing for really sadistic-masochistic games?

How do you get to know CBT?
Almost all friends of CBT have approached it very cautiously at some point. Perhaps a man has noticed at some point that a slap on the balls is painful, but it can be a real thrill. Of course, it's even hotter if you don't have to cause this kind of pain yourself, but can experience it during lovemaking with a woman. She doesn't necessarily have to be dominant to grab the man's genitals with a slightly harder hand or treat them with her fingers. This works particularly well when both partners are sitting opposite each other on the bed, for example. Here, the woman can apply targeted pressure and vary the intensity as required.
CBT needs experience Anyone who enjoys the above-mentioned game will be inspired to try more advanced CBT practices. Experienced dominatrices like to put a cock ring or a variation of it on their slave before the session to make the bulging balls stand out nicely. Now they can be treated particularly well, for example with special impact tools. However, needles can also be used, which are actually inserted into the balls by experienced mistresses.

Electro treatments are also popular with CBT. For this, the lady places special electrodes on the balls and cock in order to energize them. She usually has a control dial at her disposal that can be used to continuously adjust the intensity of the electric current.
The description of CBT would not be complete if the dilators and urethral vibrators were not also mentioned. While a dilator is simply a frame with a kind of tube that is inserted into the urethra, the other toy can even vibrate. The urethra is very exciting anyway. It not only serves as a drain for urine and sperm, but can also be used in the opposite direction. A special solution is filled in, which collects in the scrotum and makes it look almost like a balloon.
CBT is not harmless! The latter CBT practices in particular should be used with caution, as something can quickly become inflamed. Potentially pathogenic germs could also get into the man's body - and this risk is not worth any erotic game in the world. So if a lady lists CBT in her portfolio, you should scrutinize the details. This is a good way to determine whether she can shine in conversation with specialist knowledge or has little idea of the subject matter. In the latter case, you should rather enjoy CBT with another lady.