Trampling in Vienna
21 Sedcards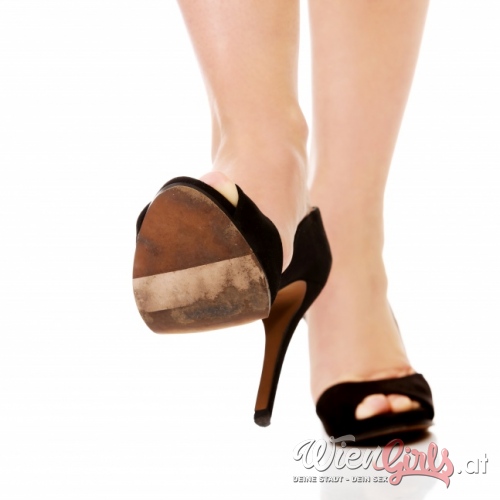 Trampling means as much as "trampling" in German, which already describes this type of play in basic terms. In trampling, one partner walks barefoot or with shoes over the other's body, which is of course associated with intense sensations or even pain and is intended to trigger a feeling of pleasure, especially in the passive partner. However, trampling can also be perceived as humiliating and is therefore often incorporated into BDSM. The passive part can also be tied up so that they cannot escape the trampling. There are no limits to
foot eroticism
.
Different forms of trampling
The possibilities for trampling are more varied than you might initially think. Trampling with bare feet is a particularly natural form, of course. However, quite a few trampling fans are also shoe, stocking or nylon fetishists and naturally want to live this out while trampling. That's why the active part usually moves over the partner in appropriate footwear, which provides a pleasurable kick both visually and through the respective feeling. Of course, there is a particularly high risk of injury with shoes, especially high heels. That's why it's important to be well versed in trampling. However, most of the ladies who offer trampling as a service are experienced in this area.
Trampling in a BDSM context
Trampling is very popular in the field of BDSM. It is a very pleasurable feeling of mutual closeness for both partners, whereby the distribution of roles is always maintained. Depending on the intensity, the submissive partner will perceive trampling as a form of caressing or as physical torture and a source of intense pain. In addition, a lady can also make the submissive man lick or eat her foot or shoe during trampling.
What to look out for when trampling
As already mentioned, trampling can lead to serious physical injuries. Especially when trampling with high heels, joints, nerve nodes and sensitive areas of the body must therefore be avoided. This also applies to the head and, to a large extent, to the genital area. If you want to actively practise trampling, it is therefore essential that you have the necessary anatomical knowledge. In addition, the active part should not have too much body weight or be able to support themselves while trampling in order to be able to control the effect of the weight. When wearing high heels, you should be advised to put more weight on the forefoot and less on the heel.