Brackets and Weights in Vienna
19 Sedcards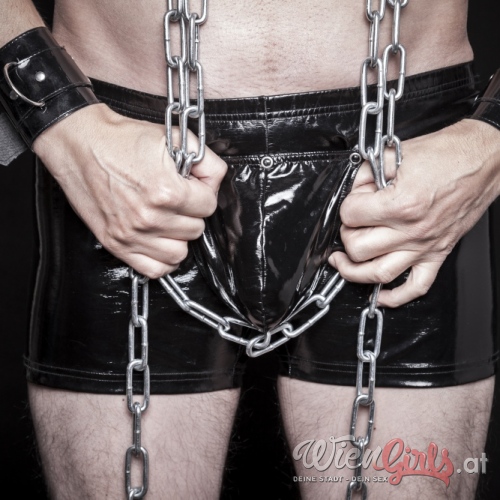 A weighty affair: those who like clamps and weights during sex usually enjoy both the physical sensation and the visual kick. Admittedly, less is more at the beginning. But once you have had your first positive experiences with clamps and weights, there are hardly any limits to your imagination. Whether for the breasts, labia or penis and testicles: This accessory provides that very special kick!
Which clamps and weights can both sexes wear? It is obvious that women and men differ anatomically in terms of their primary sexual characteristics. However, it is often forgotten that the nipples are comparatively similar in design and that treatment with clamps and weights also react similarly.

In this respect, it makes sense to use nipple clamps for a first impression. These give a first impression of what clamps and weights can do in erotic terms. However, they also have the disadvantage that their intensity cannot be altered. And they are not always particularly decorative either.

Nipple clamps from the specialist erotic market are therefore somewhat more exciting. They offer a much wider range in terms of appearance and sensuality. They also often have the advantage that brackets and weights can be precisely matched to each other for better support. And if you want to make it particularly aesthetic, you can incorporate the existing nipple piercing into the game. Particularly popular for this are nipple piercings - often also mutually. Which clamps and weights are particularly suitable for women? What better way to play with a labia piercing than with clamps and weights? Many women enjoy the thrill of the weight and the feeling of tension in their abdomen. Quite apart from the fact that the decorative added value is also very high when the players do the work of artfully arranging clamps and weights on the labia. Piercings are an advantage here, but of course not a prerequisite. Where can you attach staples and weights on men? Whether on the scrotum or penis, clamps and weights provide ingenious pleasure stimulation in the male genital area. It goes without saying that - as with the ladies - piercings can be an exciting playing field under certain circumstances. In addition, clamps and weights can also be hooked into some cock rings and thus become a tingling experience.

But no matter which version you choose, they are all suitable for a wide variety of kinks: as purely sexual stimulation, as a means of humiliation and degradation or as a visual highlight in photos. And why not mix one or all of these elements together? Many a dominatrix is guaranteed to look forward to a play session with clamps and weights.