Whore Education in Vienna
21 Sedcards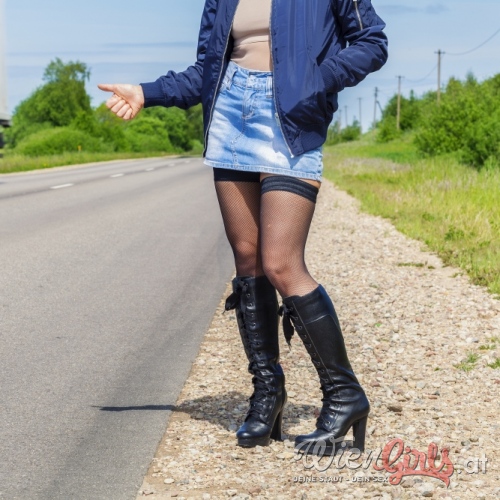 The term whore training describes a long-term role-playing variant that transforms both a female and a male sub into a prostitute who looks as real as possible. The key point of whore training is that sex for money is accepted by strangers and their sexual desires are fulfilled without objection as long as no taboo is violated. Within the training of whores, various clichés are of course also played with, for example the feminization of men.
What makes whore training for women? There can be various reasons why a woman decides to train as a whore. On the one hand, it may actually be for the pleasure of earning money through sexual services. Alternatively, the pleasure of being an uninhibitedly acceptable "slut" comes into play. And some women are also enthusiastically sexualized or humiliated during whore training.

However, all aspects live equally from the fact that the ladies voluntarily give up some of their personal rights as part of the whore training. If this were not the case and there was no consent, the project would be a criminal offense and would result in legal prosecution. What does whore training look like for men? This aspect also applies to whore training for men: there must be no plans for commercial prostitution, nor may the man in question be forced into this activity.

In addition, for the men who undergo training as whores, it is above all about the pleasure of erotic-sexual availability. However, there is usually also the fun of being transformed into a slutty woman in the truest sense of the word.

How do you run properly? What is the perfect outfit? What do you have to pay attention to when applying make-up? And what is the perfect behavior? All of these points are taken into account in whore training for men - often in combination with humiliation and degradation. This is particularly evident in the term "two-hole mare", which is often used to describe transvestites who enjoy passive sex with strangers. What else is important when it comes to whore training? As already indicated, voluntariness is of the highest priority when training whores in a BDSM or other erotic-sexual context. Only if this is given and the whore training is not used for commercial purposes is it really legal.

Apart from that, women and men also have very different priorities when it comes to whore training. While one person is primarily interested in clothing and behavior, another may be much more interested in very specific sex practices that are to be performed on them.
It is therefore of the utmost importance to find players in the whore training program who respond to these sticking points and take them into account on a permanent basis. However, if this is the case, the resulting sex contacts at special swingers club theme evenings or at well-known parking lots can be particularly positive experiences.