Lingerie in Vienna
233 Sedcards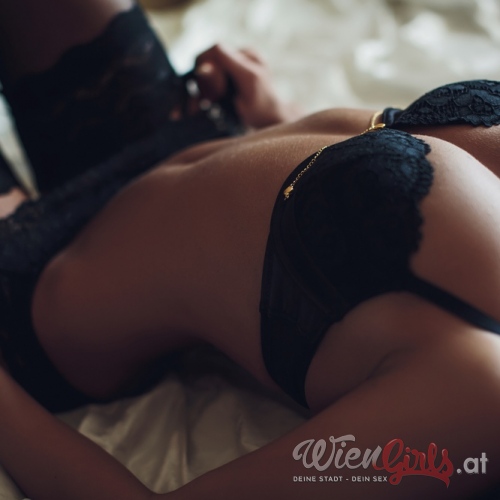 Clothes make the man. With the exception of saunas and nudist beaches, this sentence applies almost everywhere. In everyday working life, of course, you can only follow it to a very limited extent, but in your free time all the more so. And beautiful clothing starts directly on the skin: only those who feel comfortable in their lingerie will also radiate this through their other clothing.
What is the difference between underwear and lingerie? For a French person, this question would be completely incomprehensible, as they do not know such different terms for underwear. In the German-speaking world, on the other hand, you can certainly recognize differences, with Unterwäsche serving as a generic term for all types.

Unfortunately, it is still not sexy lingerie that is worn most frequently, but rather comfortable lingerie. A fact that unfortunately applies to women and men alike. However, white fine ribs only give people with a certain fetish an erotic tingling sensation. For many other people, the anticipation of a hot night of love evaporates as soon as the ugly basic packaging appears.

Many variants of sporty functional underwear are a perfectly acceptable alternative to lingerie. These are often made of breathable microfiber and ensure optimum freedom of movement during sport. Thanks to the silky-smooth surface and the mostly monochrome look, sports underwear can certainly be sexy.

Of course, sports underwear is nothing compared to sexy lingerie, which comes in every conceivable cut, color and shape. Lingerie should make you want more: Either to unwrap it or even to have sex in hot lingerie.
Who is lingerie actually for? Even if not all lingerie suits everyone equally, the target group is still very broad. All men and women who want to look sexy under their clothes can feel addressed by lingerie.
However, men are still a relatively new target group here: until a few years ago, manufacturers focused primarily on the women's world and only offered men single-colored boxer shorts as an accessory. In the meantime, however, it has been recognized that women also like to find sexy packaging when unpacking their men's underwear. The gray cotton briefs are certainly not one of them, and neither is the clowning around with the eyes and the elephant's trunk. Men who can afford it in terms of their figure can also wear thongs. Apart from that, there are numerous boxer shorts in both tight and wide versions - and materials such as nylon, leather or latex, which used to be considered "gay", are also finding their way into more and more men's wardrobes.
Despite all male emancipation, lingerie is of course still mainly reserved for women. After all, lingerie is as much a part of the fairer sex as sexy styling. The boundaries between sexy lingerie and outerwear are often blurred. Some dresses, for example, are downright sexy and are made of particularly hot materials. Especially in the fetish sector, the contours often blur completely
Lingerie during sex Opinions differ on this point. While a hot package of hot lingerie is an invitation to unwrap for many people, others can't get enough of it during sex. Straps or hold-up stockings with matching high heels are great to keep on while fucking. But some briefs and thongs also prove to be revealing - in the truest sense of the word.