Boob fetish in Vienna
242 Sedcards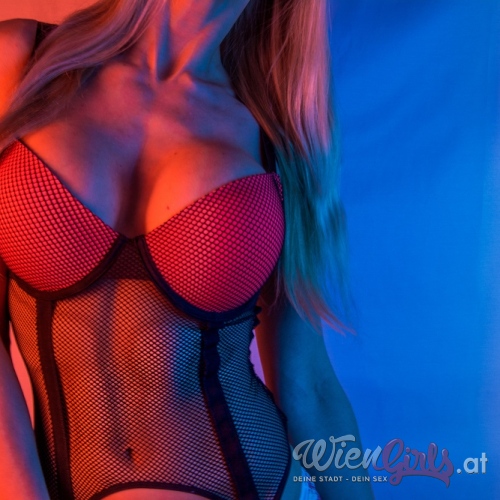 If there really is such a thing as penis envy in women, they have something to counter it with their bust size. This is especially true when a woman's breasts are as large and well-formed as possible. Nature may have created the female breast primarily with breastfeeding in mind, but breast eroticism is far more than just a side effect. Naked or attractively packaged, shapely breasts make almost every man go into raptures. Breast eroticism means being allowed to kiss, stroke and caress female breasts. And particularly large breasts even lend themselves to a titty fuck, a special form of breast eroticism.
The tit fuck: The crönung of bosom eroticism
With breast eroticism, it is already a real highlight to be able to touch the female breasts with your hands. With the tit fuck, you can go one better if you can place your stiff member between both of your partner's breasts. Then they only need to be pressed from the sides to the middle to massage the cock in a very special way. Of course, you need a fairly large bust size for this kind of eroticism. It is also a good idea for the woman to rub her breasts with massage oil, for example, to make them more slippery. An alternative is to entrust the man with this
erotic massage
, after all, he also wants to receive a special kind of massage afterwards.
Other variations of bosom eroticism
Breast eroticism is a particularly broad field in which every man can find what he is looking for. The fashion industry in particular is aware of the effect that a female bust can have on men and ensures that it is packaged accordingly. The simple cotton or linen bra hardly inspires anyone, but when a
woman comes along in lace, transparent fabric or even leather or latex
, hardly any man can resist. Some packaging is even pure bosom eroticism, so that you don't even want to expose the woman's breasts completely.
Some men even seduce large female breasts into very special fantasies, which are often located in the area of fetishism or BDSM. In breast bondage, for example, the female breast is bound with a special bondage technique, which results in a very unusual look and a special feeling for the woman. Perhaps the most special form of breast eroticism involves the consumption of breast milk directly from the breast. Of course, only very few professional ladies can offer this. Sucking on the nipples, on the other hand, is one of the standard acts that is usually a lot of fun for both the lady and the man.