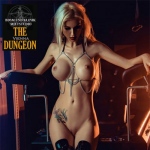 place of dominance
0 profile.available_sedcard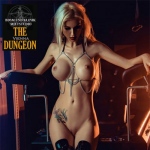 place of dominance
Mistress Ivana
Location: International //London//Gastdomina Vienna
Languages: English, German a little
Age: mid-20s
Size: 169
Dress size: 34
Shoe size: 36
Hair: blonde
Eyes: blue
Appointments:
Mon. to Sun. 11 am to 11 pm
Please note that I come to the studio especially for my appointments.
(Allow at least 3 to 4 hours lead time) it is best to book me one day in advance!
Tel: +43 664 631 32 85
https://the-vienna-dungeon.com/index.php
Philosophy:
There are two types of beauty: In one lies grace, in the other lies dignity ...
Marcus Tullius Cicero
Performance:
I love playing with tingling and challenging passages, intense
moments, between power and powerlessness, wickedness and sex appeal.
Free and natural emotions that let you and me come to an unforgettable moment.
Whether lust is in the foreground or pain, I see myself as a vicarious agent in a game of reality and my dominance.
Preferences:
Education/Demütigung/Anfänger
Breath Reduction/Breath Control
Pet play/Dog and Horse
Cane/Paddle/Whips/Bullwhip
Feminization,/Sissy maid/TV area
Compulsion
;bondage/bondage
Cocooning/mummification
Facesitting/eroticism
Restrictions/restraints
English education/governance
Hard and soft
Drill/imprisonment/temptation
Duning
Duning
Duning
During the sexual intercourse
During the sexual intercourse
During the sexual intercourse
During the sexual intercourse
During the sexual intercourse
Dunnel with or without code word
Anal stretching/fisting/strap on
CBT
Forced desamation/flagelation
Harnröstretching/chastity
electro/current treatment
spanking/teacher/business lady/aunt/niece
spitting
waxing/shaving
spikes/forced insemination
shoe eroticism/foot/nylons
trampling
outdoor
clinic/latex
verbal eroticism
Taboos:
OV
GV