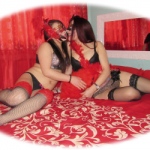 Susumassage
0 profile.available_sedcard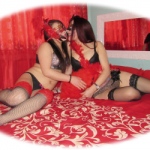 Susumassage
We are already looking forward to getting to know you and pampering you all around.
EROTIC – PROFESSIONAL MASSAGES
We will fulfill all YOUR most intimate wishes with dedication and will be happy to provide you with your desired program from hard to soft –. With professional eroticism we could already win many regular guests. Stroking, tongue kissing & intimate massages are just a small part of our professional program.
We look forward to seeing you in fancy lingerie at any time.
www.susumassage.com