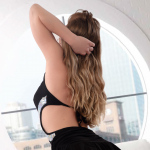 E-S-M
0 profile.available_sedcard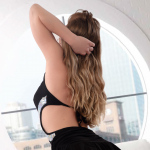 E-S-M
We, the team of the Erotik Studio Margareten welcome you 
You will be welcomed by the ladies of our house in an exclusively equipped restaurant with beautiful rooms, one of them with a whirlpool, which contributes especially to perfect relaxation.
Our sophisticated and affectionate ladies speak German and are therefore able to converse skillfully with our guests.
Free refreshments are available for every guest at Erotik Club Margareten!
If you feel like an erotic experience, please contact the lovely and friendly ladies by phone to make an appointment
You can reach us at 0664 970 53 74 or you can also visit us directly at Arbeitergasse 42, 1050 Vienna 
.
Drivers will have no problem finding a parking space in our immediate vicinity. We can be reached by underground lines U4, U6, 6, 18 and 59A
We look forward to a nice time with you,
because we also believe that eroticism is more fun for two!
You are the king, we have the queens and the palace!
All the best from the team at
Erotik Studio Margareten