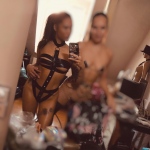 HotBabe13
0 profile.available_sedcard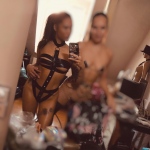 HotBabe13
Welcome to my page, may I introduce myself?
My name is Hannah 
About myself: slim, attractive, sympathetic, funny, well-groomed and a mix of romance, porn, soft & hardcore.
I offer you to spend a relaxed nice time with me.
I like to spoil a man long and extensively. I am guided by you and your wishes, but you are also welcome to be surprised;-)
Sympathy is extremely important to me.
A well-groomed, clean appearance is a matter of course for both sides. Discretion goes without saying. 
The fact that a guest leaves me satisfied and happy is my top priority!
According to the motto ' You come as a stranger and leave as a friend'
With me, everything is with feeling, empathy and without time pressure.
I'm looking for adventure because I'm pretty dirty ;) I like the tingling just before opening the door when you come to me, I like the moment when my inner nature horny goddess wakes up...
From this moment on you have a heartfelt and sensitive lady as well as a very passionate, sexy lover at your side. I would like to take you out of your everyday life and in the time we spend together, I would like to take you into our own little kinky world..
These sexy adventures I would like to experience and live out with you, dear gentleman.
You will surely keep our time together with a smile in beautiful, secret memories, because that's what the job is for me: Being the true temporary lover!  
So get in touch with me and let's start the adventure 
My taboos: 
•Anal
•Fisting
•Recording
•GV unprotected