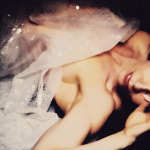 Mantis
0 profile.available_sedcard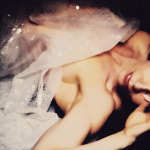 Mantis
I am clear on one thing. I am not for everyone.
I am different and certainly not everyone's cup of tea. Self-confident and determined, focused, disciplined and looking for new challenges in every situation in life.
Athletic, passionate, empathetic, natural - if you have a soft spot for muscular, strong yet feminine and sensual women, you're in good hands with me. I like to feel myself and my body very intensely, whether in a sporting or sexual sense.
Ecstatic sex is more to me than a primitive, monotonous get-out action. Men who are purely interested in quick gratification are at the wrong address with me.
I only meet serious men who write me a meaningful, sympathetic message in which I can also recognize a certain respect for women who are not negative about my fee and do not attempt to negotiate.
Encounters at eye level and respectful expression far away from any porn mainstream are of great concern to me.
As far as my sexual preferences are concerned, I am very 'normal', but all the more passionately knitted. I do not need extreme, bizarre practices, nor do I need the ultimate kick to reach ecstasy. Therefore: all gentlemen who melt away when they see women who really let everything be done to them, please feel free to apply as a porn actor. For my part, I like to be treated with respect.
In addition to my 'normal' offer I offer for men who like to feel the physical dominance of a woman, due to my strength and my extraordinarily athletic body, playful wrestling, fighting, cuddling, scissoring etc..
Just ask, I have already had some good experiences in this direction.
The appearance plays a subordinate role in my decision whether I meet a man. What is important to me is hygiene, sympathy and education.
To avoid any misunderstandings right from the start: I am not registered here to find someone for a permanent relationship or the love of my life. That much realism should be on your part.
My fee of 300€/h is in the very high-priced range, I realize that and there are reasons for it. I assume a certain level of quality for my meetings.
I am looking forward to a sensual, uninhibited time with extraordinary gentlemen who know how to appreciate my company and my passion.
The right ones will find me, just like before 
I am real! Pure! Real!
So if you are looking for something special, if you have a preference for women who love to lift heavy iron and look the part, then write to me and see for yourself on a date.