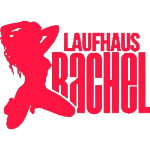 LaufhausRachel
0 profile.available_sedcard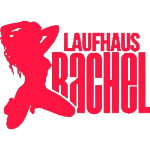 LaufhausRachel
The Laufhaus Rachel Wien: up to 28 international girls in one place
Look forward to having fun with an enchanting girl every day...
Welcome to the Laufhaus Rachel Wien.
Modern and with a large selection of girls, we strive to make your stay as pleasant as possible.
Our beautiful girls are always visible online.
Up to 28 international ladies offer a variety of services, which makes a visit to Laufhaus Wien unique.
The girls work independently. Therefore, we do not know at what prices the ladies offer the respective service.
However, a minimum price has been set by our girls. This should not be disputed.
For more information about prices and services, please contact the girls directly. The phone number can be found in the profile of the respective lady.
The health of the girls is of course a priority. That is why our girls go to medical check-ups (health card) on a regular basis. This is also controlled by the house.
Of course you don't have to pay an entrance fee. At the entrance you will find a board with photos of the girls in the house. The girls are waiting for you in their rooms. Some keep their doors open, some keep them closed. Just knock and enter. On the doors there is another picture with the respective service.
Just drop by. The girls from Laufhaus Rachel Wien are looking forward to your visit.
Discreet side entrance/discreet access

Want to drive in unobserved and park? Enter the address Sobotagasse 59, 1230 Vienna into your navigation system and park discreetly behind the building. Use the discreet back entrance right next to the train! You can't visit a Laufhaus more discreetly!

The Laufhaus Rachel Vienna: up to 28 international models in one place - Own customer parking available!

We are also publicly accessible!

Did you know? You don't need a car to come to us. We are easily accessible by public transport. The Badner Bahn (station "Wien Neu Erlaa"), as well as the Bus 65A (station "Sobotagasse") are in the immediate vicinity. 

RACHEL LOUNGE-BAR  Visit us in a cozy, sensual atmosphere and enjoy the unique ambience