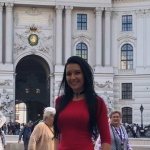 KimLove34
0 profile.available_sedcard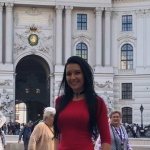 KimLove34
Gentlemen ... I am very sure and convinced that it is offensive for many of you to feel cheated because of the fake photos you find on almost every site. That's why I decided to take photos in familiar places to convince you that I don't work with fake photographers. As for my photos, I want to tell you that they are 100% real and authentic. They are recent and I took them in the center of Vienna. I hope you know the places where I took the photos. So.... Be 100% sure you are not being scammed and you are not wasting time and money.
No natural services, CIM and anal !!!! Please, STOP asking that !!!
As for my location, I can tell you:
        - Private apartment
           - the center of Vienna, 1020
         - clean, safe and very discreet
          - I live alone
          - Parking in front of the building

And finally I can tell you about myself:
My name is SELIN, I come from Moldova and I consider myself well-mannered. That's why I'm polite, attentive and (sometimes) reserved, which helps me in my escort job.
I originally came to Vienna to study  (so many good intentions …), and, well, rather fell into the escort field. It was like falling into a big pile of soft, velvety pillows. Now I'm a part-time escort, which is so much better than working :))
I'm very proud of my great body and I always make sure I look healthy, good looking with smooth skin and a good body perfume.
All I ask of you lovely men is to treat me well, with respect and the reward will be stunning and exciting...
So, why don't you treat yourself – read a little about me, feast your eyes on my fabulous pictures and then get in touch. Happiness is just a phone call away!
+4368110563406
This is my true story.......