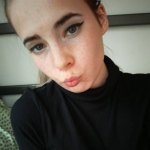 qtehanne
0 profile.available_sedcard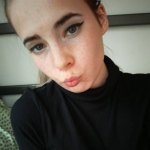 qtehanne
Hey, I'm an 18 year old Norwegian girl who just started exploring and living in Germany!
Interested in a hot unforgettable experience with me? Send me a message and I will answer you as soon as possible ;) 
!!!If you write me, tell me WHAT you want, HOW long you want it, WHEN and WHERE!!!! Whatsapp: do the same but add your buy me USERNAME!!! 
I DO NOT SPEAK GERMAN!
I don't make small talk before a date and I don't answer personal questions, just be clear with what you want and don't ask anything that has already been answered on my site.
♥ I look forward to meeting you soon ♥
Taboos: 
-No anal 
-Sex ONLY with a condom 
-No violence 
-No disrespect 
-No swallowing 
-No French kissing