Dress Requests in Vienna
262 Sedcards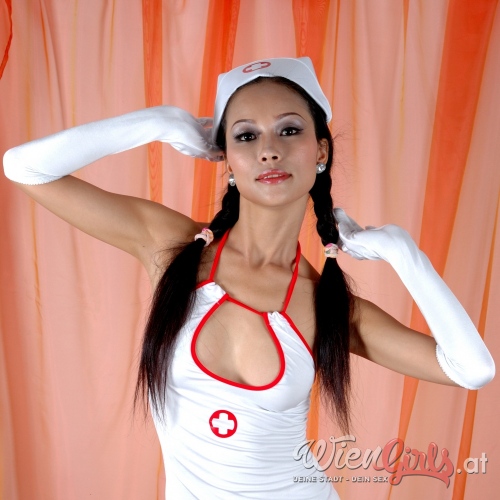 Clothes make the man – and in this way, clothing choices are also to be understood as an expression of one's own personality and sexuality. Whether you stay within the framework of everyday conventions or go beyond this framework with your ideas is up to you. But one thing is certain either way: clothing wishes can open the doors to a whole new world!
How well do dress-up wishes and role-playing games go together? Quite simply perfect. What would a role-playing game be without the matching dress? Dress wishes make it possible if a certain variant is desired.

School girls' outfits, military or police uniforms, secretaries' or wedding dresses are very popular in this respect. All these dress preferences can, but do not have to, correspond to certain role (play) ideas. It is therefore quite possible that the outfit is initially intended to create a certain impression, which is then completely reversed in the course of the game.

Because perhaps the schoolgirl only appears so shy and innocent at first, but later turns out to be a cheeky girl who has had it in for the teacher for a long time and is punishing him for the bad marks he keeps giving her. Admittedly, at first glance this seems a rather special idea. But that's exactly what makes role-playing games so appealing: That the ending can be clear or open – and the question of how you get to that ending also holds a few ¨surprises.
Apart from this variant of role-playing games, clothing choices and game contexts can also be historically and literarily inspired. Just think of "Justine" by de Sade or "The Story of O" ... Which clothing desires serve which material fetish? Another key aspect in terms of clothing preferences is - in addition to the undeniably appealing look - a soft spot for certain materials. In this context, vinyl, leather and latex show their most sophisticated and seductive sides. What's more, they are not always easy for men to integrate into their everyday closet.

In contrast, it is much easier for a professional lady to fulfill certain clothing wishes. This applies, among other things, to sissification by a dominatrix, where a man can transform himself into a woman without any indiscreet questions. Or CFNM or CMNF games, in which the sense of power is made clear by the clothing alone.

Clothing choices can therefore affect either both or just one person - according to individual preference.