Classic Massage in Vienna
221 Sedcards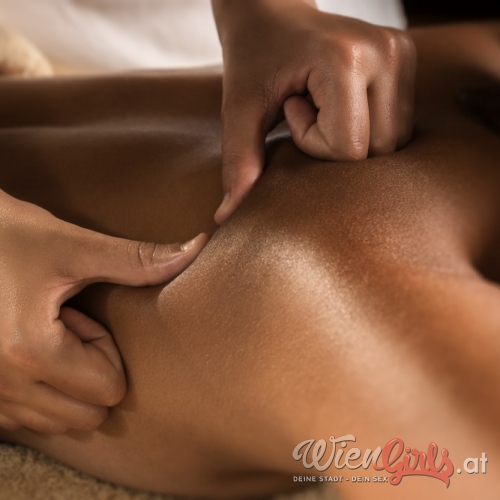 At first glance, you might think that classic massages are not part of the services of a professional lady. They would be more likely to be found in special wellness or therapy facilities. However, if they are used in the right context, even classic massages can be very erotic. Even "normal" physiotherapists know this when a patient is sexually aroused by a classic massage. Of course, most patients are embarrassed by this, but physiotherapists deal with it professionally. Unlike professional ladies, however, physiotherapists or therapists never intentionally induce this arousal.
The classic massage serves to loosen up
What concerns the physiotherapist's hardened muscles is related to the client's psyche and well-being in an erotic context. Especially men who have never used the services of a professional lady before are often tense and insecure at first. During a classic massage, the lady does not take care of the man's genitals, but she does provide relaxation in other areas through the intensive body contact. This creates a feeling of closeness and intimacy, and the initial nervousness visibly dissipates. The erotic environment, in which soft music and pleasant lighting are used, also contributes to this. The lady also likes to use fragrant massage oil.
Is there a clear distinction between classic massage and erotic massage? Of course, this is a matter of agreement. Some ladies prefer to extend the classic massage by using hot stones or various massage devices. However, there is no general ban on touching the genitals. Many ladies are slowly moving from classic massage to erotic massage and are happy to prove that they know their way around a male member or a female vagina. Various massage devices can also be used here, although these are more familiar from erotic stores, but hardly from physiotherapy practices.
Of course, special forms of classic massage can also provide a pleasurable kick: some masseuses like to dress as nurses, schoolgirls or dominatrixes in order to offer their clients a visual stimulus as well as a physical one. In many cases, this role play goes beyond classic massages and into the realm of other erotic acts.