Girlfriend Sex in Vienna
235 Sedcards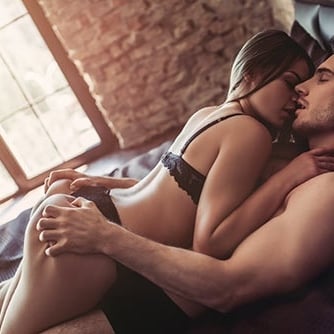 Girlfriendsex – the erotic game delivers what the title promises: tingling lust in combination with tenderness and feeling. Girlfriend sex is therefore an exciting additional option to many other types of play.

While the emotional, almost partner-like loving mood is sometimes not quite so pronounced with these, the right professional lady also has fun cuddling and kissing and responds with pleasure to the corresponding wishes and needs of her customers.
And the best thing about it is that, just as with hot games with a permanent partner, emotionality and wickedness are by no means mutually exclusive in girl sex.
Why is lust the trump card in girlfriend sex? Girlfriend sex in its purest form only works if you really let yourself go and get involved with each other. While many other types of sex with a professional lady are primarily aimed at satisfying pleasure quickly and as directly as possible, the goal of girlfriend sex is to explore each other with eyes, hands and tongues, respond to each other's desires and receive as well as give pleasure.
The 'partner variant' among the sex games impresses with a lot of sensitivity, attention and a high degree of real devotion. Therefore, it need not and should not be anonymous – both the prostitute and the client bring their entire physical and personalities to the table. Conversely, this means that girlfriend sex does not have to be too serious. After all, a lovely, tongue-in-cheek tease is as much a balm for the soul as being pampered attentively and sensually. What is so special about girlfriend sex? As already mentioned, many customers are rightly enthusiastic about the high level of emotionality, which is often not available in this form in other sex games with escorts, prostitutes or dominatrices.

Girlfriend sex is not just about providing physical and sexual satisfaction. Rather, you should feel that you have arrived as a person, that you are taken seriously and that you are taken seriously. It is therefore a perfect sex option to beat the daily grind and really take time for your own needs.

Professional ladies who specialize in girlfriend sex are accordingly warm, open and in no hurry. None of them look at the clock and roll their eyes when their partner wants to cuddle a little longer before they actually have sex. But just like a real partner, she also wants her needs and ideas to be taken into account. And that's exactly what makes her so appealing - because what man wouldn't want to fulfill a woman's wishes? Girlfriend sex – What types of play are possible? A saint on the street, a whore in bed: for many women, being a man's dream partner means having to perform an enormous balancing act. But it's not as complicated as it seems at first glance. After all, most men just want a partner who is as gentle as she is shrewd and who likes to spoil as much as she likes to be spoiled.

Of course, this also applies to the ladies during girlfriend sex. Because they know what they want from a man and are able to communicate this. At the same time, they create a warm and open atmosphere to break the ice and be really sexually open with each other. In this setting, a walk or a visit to a restaurant or the theater is a good idea before the curtain finally falls.

And you can still decide on the spur of the moment whether to be rough or tender during girlfriend sex ...